2019-2020 season: "Renewal"
Due to the uncertainty of the months ahead, the DaCapo Chamber Choir has cancelled the final concert in our 2019/2020 season, Illimitably Earth.
Saturday November 2nd, 8pm ~ St. John the Evangelist, Kitchener Sunday November 3rd, 3pm ~ Trillium Lutheran, Waterloo
guest artist: Angela Schwarzkopf, harp
premiere of the 2019 NewWorks winning composition, Meditations, by Kevin Pirker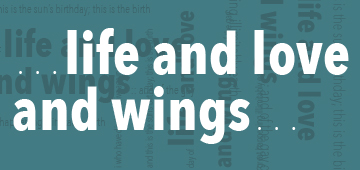 Saturday March 7th, 8pm ~ St. John the Evangelist, Kitchener Sunday March 8th, 3pm ~ Trillium Lutheran, Waterloo
guest artist: Jennifer Enns-Modolo, mezzo-soprano
premiere of the new commissioned work for choir & mezzo-soprano, in memory of Marg Janzen, by Jeff Enns
We acknowledge the support of the Canada Council for the Arts.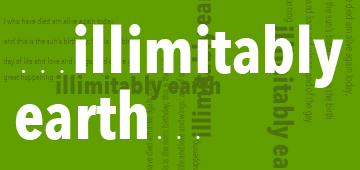 From Artistic Director, Leonard Enns…
2019/20 is the final year of our three-year Road to Refuge programming project. Our first year focused on Displacement: the opening concert featured Iman Habibi's stunning Colour of Freedom. A highlight of our second year, Resettlement, was the premiere of Christine Donkin's Following the Moonroad, commissioned by DaCapo; the success and impact of that performance led to the decision to take Moonroad as our key work to an invited performance at the Mennonite Arts Weekend festival in Cincinnati in February 2020.
In this final year of the Road to Refuge project, we focus on Renewal. The theme is complex, mixing celebration with recollection, mixing joy with mourning, and slowly climbing through hope to a newly assembled life. Our opening concert (November 2&3) centers on that age-old symbol of hope–a new birth. The concert guest is harpist Angela Schwarzkopf, featured in The Sunne of Grace by Leonard Enns. A special feature will be the premiere of the current DaCapo NewWorks winning work, Meditations by Kevin Pirker. Pirker's composition speaks directly to our concert theme. Of the motivation for his composition he writes: "Many refugees seeking a better life for themselves and their families would risk everything in order to find hope in the chaos that surrounds them. It might be the only way to have a new chance at life; a complete renewal."
The second concert of our season (March 7&8) has as its special feature the premiere of a new 20-minute work by local composer Jeff Enns. The work was commissioned by DaCapo in memory of Margaret Janzen, mother, grandmother, wife, friend to many in KW, and much-respected assistant crown attorney, who died in 2018. In her legal work Marg consistently reflected an unbreakable faith in humanity, despite constantly facing legal cases reflecting its deepest misery and depravity. In this and in many other ways she affirmed the possibility of renewal even after the most difficult experiences. In memorializing Marg, this new work also honours the efforts of all who seek renewal. The commission, funded by friends of Marg's, is for DaCapo and local mezzo-soprano Jennifer Enns Modolo.
The concluding season concert (May 9&10) is, simply stated, a full-on celebration of renewal – it is a shout of joy. We include two extended works for choir and piano, with guest pianist Catherine Robertson: Srul Irving Glick's celebrative Triumph of the Spirit and Thomas Nazziola's Another Spring, a work that is absolutely on point as the conclusion of our three-year Road to Refuge project.
Add all three concerts to your calendar for the year. We look forward to sharing this journey with you.