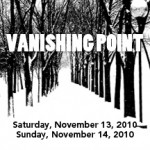 Vanishing Point ~ music for choir, organ, and saxophone
November 13th & 14th, 2010
Organist Lottie Enns-Braun and saxophonist Allen Harrington (both from Manitoba) performed Leonard Enns' Vanishing Point, winding a thematic thread through deeply moving choral music of arrival and departure.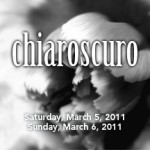 Chiaroscuro ~ music for choir and two harps
At our March 2011 concert we performed the 2010 NewWorks winning entry, Tabula Rasa by Don Macdonald.  Don joined us for this concert, all the way from Nelson, BC!  Also joining us for the concert were harpists Lori Gemmell (KWS) and Sharlene Wallace.
Sponsored by: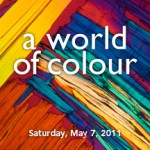 A World of Colour ~ exploring and exploding the colour palette: tradition meets the present
May 7th, 2011
In May, we were thrilled that pianist Catherine Robertson joined the choir to perform Jonathan Dove's The Passing of the Year.  DaCapo also premiered a new piece, The Silence, commissioned by the choir, by overtone specialist, Gerard Yun!