2018-2019
20th Anniversary season: "Resettlement"
Tickets available online (until 4hrs before the performance) or at the door (cash/cheque only).
Adults $25  |  Seniors (65+) $20  |  Post Secondary Students $15  | Youth & Children (18 & under) $5
(no additional fees for ordering online)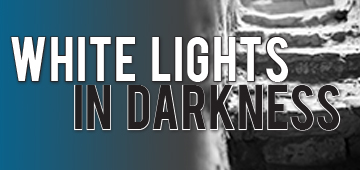 November 3rd & 4th ~ 20th anniversary concert
guest artists: Jennifer Enns Modolo, mezzo-soprano and Catherine Robertson, piano
featuring the release of our newest CD!
Saturday March 9th, 8pm
(St. John the Evangelist, 23 Water St N, Kitchener)
&
Sunday March 10th, 3pm
(Trillium Lutheran, 22 Willow St, Waterloo)
guest artist: Miriam Stewart-Kroeker, cello
premiere of Following the Moonroad, the commissioned work for choir & cello by Christine Donkin (featuring new texts by Canadian poets Connie Braun, George Elliott Clarke & Lozan Yamolky)
Buy Tickets
Commissioning support provided by the
Ontario Arts Council
. Travel assistance and poetry commissioning support provided by
Canada Council for the Arts
. Concert sponsored by the Government of Ontario.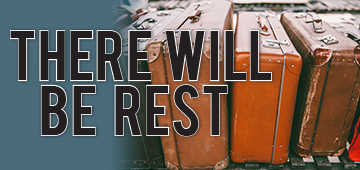 Saturday May 11th, 8pm
(St. Matthew's Lutheran, 54 Benton St, Kitchener)
&
Sunday May 12th, 3pm
(Trillium Lutheran, 22 Willow St, Waterloo)
guest artist: Mark McDowell, organ
premiere of the 2018 NewWorks winning entry, Laughter & Light by Douglas Price
Buy Tickets
Concert rep:
Stephanie Martin – They will pass through the land
Arvo Pärt – Beatitudes
Leonard Enns – There is a river
Imant Raminsh – Come, my light
Jonathan Harvey – Thou mastering me God
Douglas Price – Laughter & Light
Timothy Corlis – Still
Samuel Barber – Agnus Dei (with alumni choir)
Frank Ticheli – There Will Be Rest (with alumni choir)
Eriks Esenvalds – Stars (with alumni choir)
A note from director Leonard Enns…
2018/19 is the second year of our three-year journey along the "road to refuge." Our first year programming focused on displacement; this second year is generated by some of the realities of resettlement – recollections, challenges, and joys; our third year (19/20) will focus on renewal.
Our season opening concert in November marks several anniversaries. Most poignantly, it is a century after the end of the war that didn't end all wars. Fittingly, our concert on November 4 is exactly a hundred years after Wilfred Owen died on the killing fields in France; his was a wasted death, itself exactly a week before the signing of the Armistice of November 11, 1918. Owen, probably the greatest poet of World War One, had famously written of the role of artists in confronting warfare and violence, "all a poet can do today is warn." Our November concert aims to honour that call, while also celebrating DaCapo's own 20th anniversary, as well as beginning our second year of refuge-themed programming.
The March concert will be one of the jewels of our season: we premiere the 20-minute work for choir and cello by Ontario's Christine Donkin, entitled Following the Moonroad. As part of the project, Donkin has asked several Canadian poets, all with refugee histories, to write original texts for her composition. Donkin's title, taken from the words of participating poet Colleen Braun, recalls moonlight on the Atlantic as Braun's parents crossed the Atlantic, driven from Poland by war and violence.
Our May concert reflects aspirations that have attracted refugees to settle in Canada, while also acknowledging violence and tragedy that have driven them from their homeland.
So, our twentieth year is the mid-point year of a three-year commitment to walk a road no one wishes to take. Perhaps in some way our programming can not only warn (taking Owen's word) but also sensitize us to the plight of others who have become our new neighbours, or wish to do so. We invite you to share with us in marking a century, two decades, and a middle year of three.
~ Leonard Enns, artistic director